Office Space for Lease
Development Corporation of Strawn (DCOS) has two offices available for lease. Located at 119 Central Avenue, Strawn, TX, the rent includes water, electricity and wifi access.
Contact Danny Miller at (254) 672-5311 or via email at
---
The Development Corporation Act of 1979 gives cities the ability to finance new and expanded business enterprises in their local communities through economic development corporations (EDCs). There are two types of EDC's in Texas, Type A and Type B, which authorize cities to adopt a sales tax to fund the corporations and define projects EDCs are allowed to undertake. Learn more about EDCs.
The Development Corporation of Strawn (DCOS), a Type B EDC, was incorporated in 1995 to proactively recruit new businesses to the Strawn area, work with existing companies, and serve as an information clearinghouse for the Strawn business community. The DCOS is a 501©3 tax-exempt non-profit corporation and relies on private donations and public general fund budgets that are funded by a local half cent sales tax to carry out its projects.
The DCOS is governed by a 7-member board which is appointed by the Strawn City Council for two year terms. The board consists of representatives of the City of Strawn, Palo Pinto County, and the private sector.
DCOS Board Members
David Day, President
David Maggard, Vice President
Alan Alison, Treasurer
Danny Miller, Executive Director
Jim Schur
Mike Orsini
Tye Jackson
Bert Williams
Palo Pinto County is located in the Western Cross Timbers Ecoregion of Texas and comprises a total area of 986 square miles. As of 2010, its population was 28,111 and the population of Strawn was 693.
Palo Pinto County comprises the Mineral Wells Micropolitan Statistical Area as well as part of the Dallas–Fort Worth Combined Statistical Area. Strawn is located equidistance (75 miles) and an easy drive to both Fort Worth, TX and Abilene, TX via Interstate 20. Notable geographic features include the Palo Pinto Mountains, Possum Kingdom Lake, Palo Pinto Lake, and the Brazos River (John Graves Scenic Riverway).
Adjacent counties include: Jack County (north); Parker County (east); Hood County (southeast); Erath County (south); Eastland County (southwest); Stephens County (west); Young County (northwest)
Palo Pinto County and Strawn are strategically located on or near several major highways. Interstate 20, which runs through the southwest portion of the county, is located 3 miles south of Strawn. State Highway 16 and Highway 108 run through the City. US Hwy 180 and 281 are located within a 20 minute drive of Strawn. Union Pacific's main east/west line runs through Strawn as well.
Strawn maintains a fulltime USPS Post Office (Zip – 76475).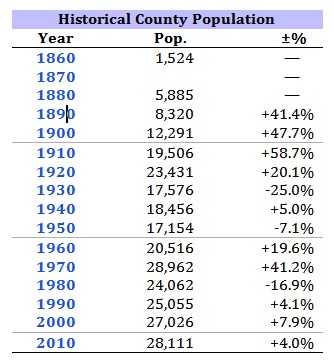 History of the Development Corporation of Strawn (DCOS)
On May 7, 1994, the voters of Strawn passed a one-half cent economic development sales tax. This tax became effective October 1, 1994. The Development Corporation was chartered on March 3, 1995 to administer this on-half cent sales tax for the benefit of the citizens of Strawn and the area.
The founding DCOS Board was comprised of:
Paul L. Stephen, President
Corrinne Hopkins, Vice President
Vickie Williams, Secretary
David Day, Treasurer
Mattie Lou Copeland
Ray Ratliff
David Windham
Finis Butler, Executive Director
The DCOS is a separate entity from the City of Strawn and is goverened by a seven-person board appointed by the City Council. The DCOS Board selects an executive director who is responsible for directing projects, office duties and keeps the records for the Corporation. The City of Strawn is in no way liable for any debts created by the DCOS, but benefits from its programs.
Although economic development and providing and retaining jobs are primary functions of DCOS, tourism and historical projects are also a large part of economic development.